Recommended by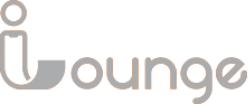 Create Effective Presentation Video with Doratoon
PPT – Video Conversion
Easily import and convert your PowerPoint presentations to animated videos with a single click. It makes powerful visual content for better sharing.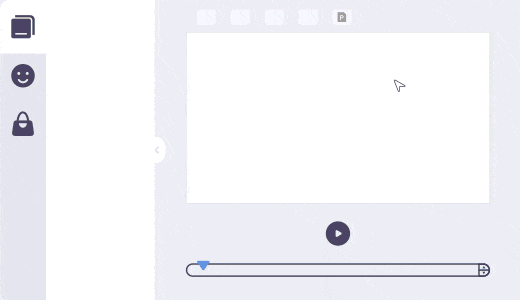 Animated Characters
Make your presentation enjoyable with customised animated characters. You can change postures, accessories, and clothes and even move the characters across specific paths.
Music and Sound
To keep your audience engaged and glued to their seats to the completion of the video, use some background music. It positively puts minds at ease and elevates your presentation video to the next level.


Props and Stock Footage
Use our library of props, characters,backgrounds, templates available at Doratoon to impress your audience with creative presentation videos.
How to Make Presentation Video with Doratoon?

Start with a Template
Choose the Right Template from over a thousand available or create one from scratch.

Customize the Selected Template
Edit your presentation video by using different features, like background, music, animated characters, animated text and more.
Download and Share
Preview your video and download it to your device. And then you can share it to your social media platform.
Tips for Making Presentation Videos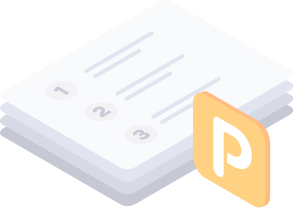 Visualize the Presentation
It helps to use visuals appropriately to show and tell your story. Visuals support your presentation video with slides and images, offering a feast for the eyes. It includes a well-designed template and slides with minimal, legible, and spell-checked words.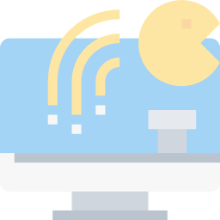 Use Motion Graphics
Moving graphics are an excellent way to grab your audience's attention instantly. You should incorporate them in your presentation videos to pass the correct information faster and easier. There is no doubt people will sit up and take notice of excellent motion graphics.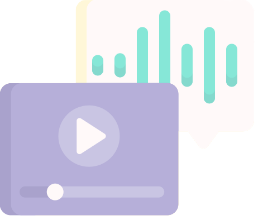 Audio Narration
Whether you appear in a presentation video or not, getting the perfect audio narration takes it a notch higher. Using a powerful, engaging voice will command your confidence and deliver the message quicker. You can alter the tone and pace of the presentation to keep the audience hooked without losing interest.
Get started with Doratoon
Easy creation. Professional results. No experience required.